A brand-new, reimagined program for spiritual growth
Living in the Spirit is a seven-week program for those who wish to enrich and deepen their relationship to Christ through mature discipleship. This new Paulist program invites those who wish to grow in their Faith, gain wisdom through study, and enjoy the company of spiritual travelers.
Living in the Spirit assists in this transformative process of developing Disciples in Mission.
Designed with clear step-by-step instructions on forming a ministry team and publicizing and conducting the sessions. You will not be burdened with a program that will over-tax staff and clergy. Trained compassionate laymen and women are ready to accompany those seeking a deeper spiritual connection.
The program is ideal for community members, graduates of the RCIA and those desiring more ministerial involvement.
Living in the Spirit provides a unique opportunity to grow in your Faith and draw closer to Jesus Christ.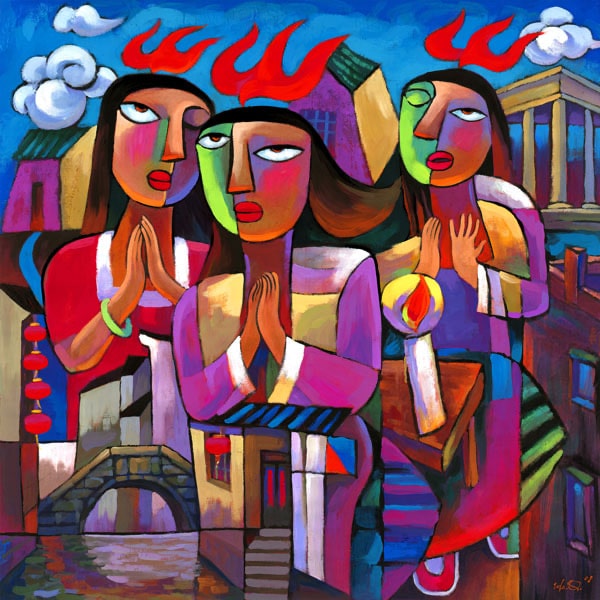 "Living in the Spirit is excellent. It takes us spiritually beyond the pews to hear God calling us very personally to journey on towards discipleship. Many will discover a deeper sense of purpose and experience a more gratifying fulfillment for our return to our Church."
"Living in the Spirit is effective in that returnees completing Landings1 or RCIA get to explore their gifts from the Holy Spirit and discover how to use them in their personal life and in their Parish Ministries. We explain every step in their stage to mature discipleship. Because each session has only 3-5 participants, they get to ask more questions and have their concerns addressed. After completing Living in the Spirit, our participants join other Ministries."
"What a wonderful way to share the joy of the Gospel! The program is a great source for sharing our faith and helping our brothers and sisters further our relationship with God as disciples, discovering and developing our gifts."
"This is the 'go-to' program for anyone, especially returnees, to build and refine one's life within the Faith community."